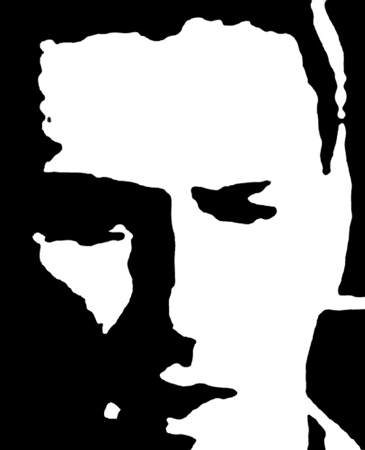 end and facts about SEKTION B (190606)
Hallo!
Wir sind traurig euch mitteilen zu müssen, dass es die Band SEKTION B nicht mehr gibt.
Leider haben wir uns NICHT wie in der FACEBOOK Mitteilung von Andree Boettcher in aller Freundschaft getrennt!
Tatsache ist, dass Andreas H./A.H. und Peter/L.White bereits am 02.06.2019 auf Grund unüberwindlicher Interessenkonflikte mit Andree Boettcher die Band SEKTION B freiwillig verlassen haben.
Ergänzend möchten wir erklären: es ist die alleinige Entscheidung von Andree Boettcher gewesen SEKTION B in dieser Art und Weise zu beenden!
Leider war es auch nicht mehr möglich, eine gemeinsame Information zu erstellen.
Die Facebook Mitteilung von Andree Boettcher ist nicht korrekt!
Wir hatten bereits eine andere Mitteilung vorbereitet, welche eine kurze, neutrale und andere Sicht darstellt!
Leider werden wir seit gestern von Andree Boettcher auf unser ehemals eigenen FACEBOOK Seite geblockt, bzw. unsere ergänzenden Hinweise zur Erklärung der Sachverhalte werden umgehend gelöscht!
Seine angeführten Gründe entsprechen in keiner Weise den Tatsachen! Es gab eine Vielzahl von internen Problemen, welche letztendlich eine Zusammenarbeit von mir Peter H./L.White Records und Andreas H./A.H. mit Andree Boettcher unmöglich gemacht haben! Zu gross waren und sind die Enttäuschungen über sein Verhalten uns gegenüber!
Wir möchten uns für dieses schlechte Ende von SEKTION B entschuldigen!
Ebenso bedanken wir uns bei allen Freunden und Fans von SEKTION B. Ebenso bei allen Veranstaltern, bei denen wir in den letzten Jahren auftreten durften!
Mit freundlichen Grüßen
we are born to be…!"
best regards
Andreas H./A.H und Peter/L.White
www.sektionb.de / info@sektionb.de and
www.lwhite-records.de / info@lwhite-records.de
Hello!
We are sad to announce that the band SEKTION B no longer exists.
Unfortunately, we have NOT separated as in the FACEBOOK message from Andree Boettcher in all friendship!
The fact is that Andreas H./A.H. and Peter / L.White voluntarily left the band SEKTION B on 02.06.2019 due to insurmountable conflicts of interest with Andree Boettcher.
In addition we would like to explain: It was the private decision of Andree Boettcher to finish SEKTION B in this way!
Unfortunately, it was no longer possible to create a common information.
The Facebook message from Andree Boettcher is not
correct!
We had already prepared another message, which represents a short, neutral and different view!
Unfortunately we are blocked since yesterday by Andree Boettcher on our former own FACEBOOK page, or our supplementary information to explain the facts are deleted immediately!
His reasons given in no way correspond to the facts! There were a lot of internal problems, which finally a collaboration of me Peter H./L.White Records and Andreas H./A.H. made impossible with Andree Boettcher! Too big were and are the disappointments about his behavior towards us!
We apologize for this bad end of SEKTION B!
Likewise, we would like to thank all friends and fans of SEKTION B. Also with all organizers, where we were allowed to perform in recent years!
Yours sincerely
"we are born to be…!"
best regards
Andreas H./A.H und Peter/L.White
www.sektionb.de / info@sektionb.de and
www.lwhite-records.de / info@lwhite-records.de